02 Nov 2018
The movie Glengarry Glen Ross has some of the most accurate graphic design I've seen in film.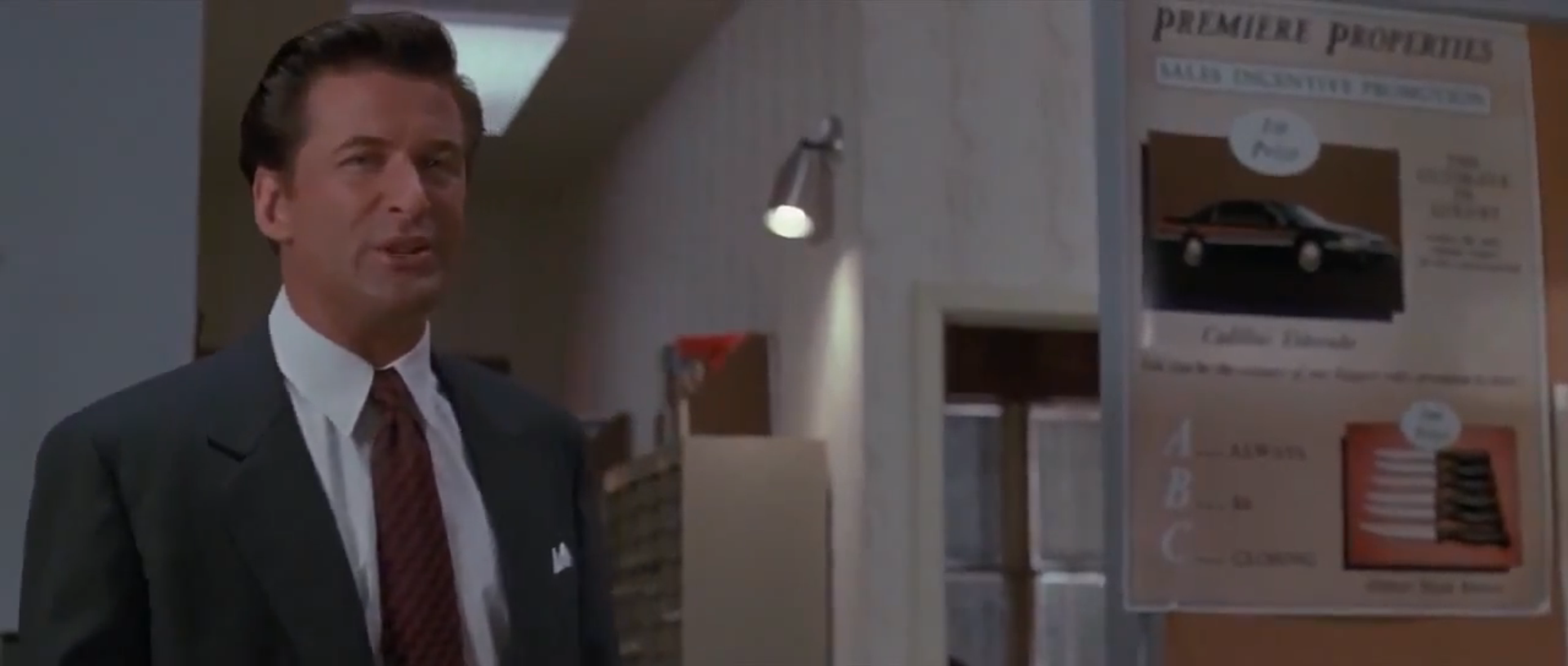 The office in the movie is truly fleshed out through its use of design. These aren't examples of good design, but of good set design. Look at this piece of utilitarian design behind Alec Baldwin. It looks cheesy and chintzy and exactly like something that would come from the downtown office of this shady company. In fact the poster communicates the exact message that Baldwin's character delivers in his speech, minus the threats and profanity.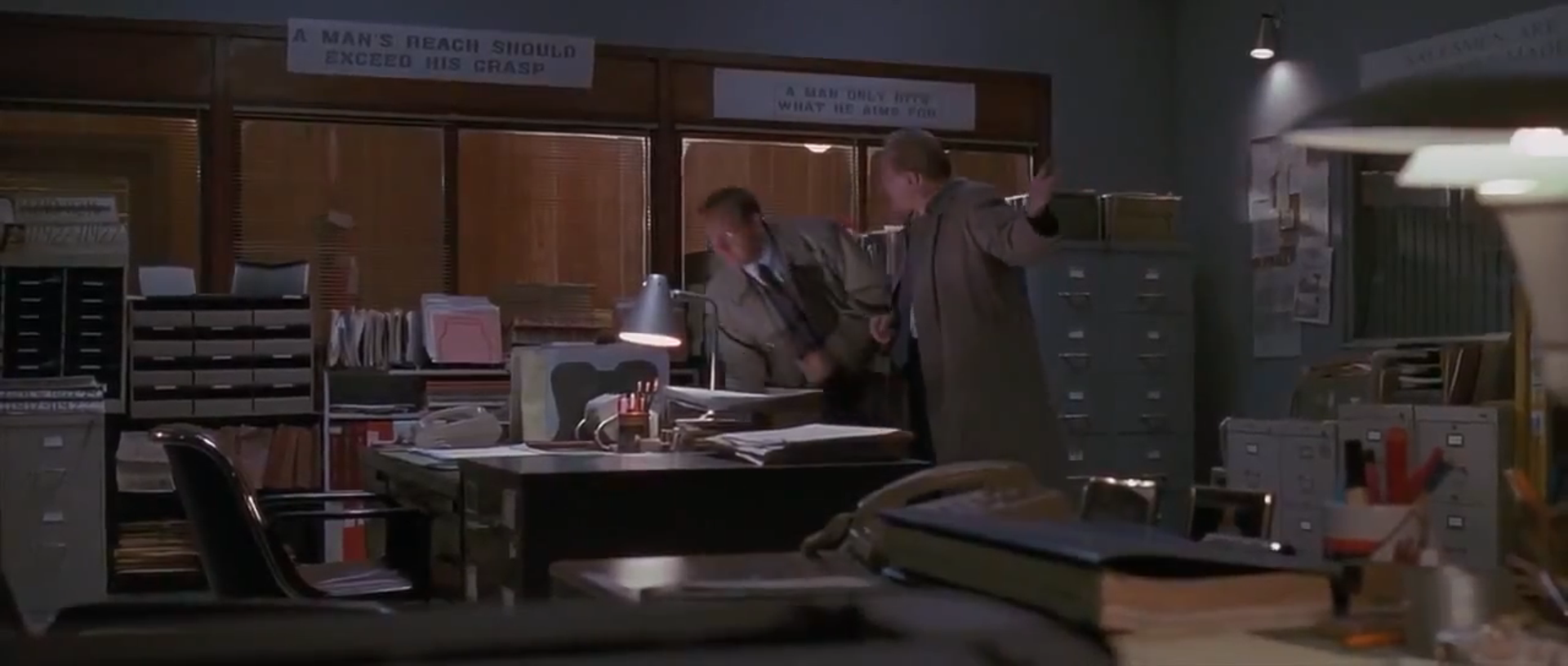 Here we see a couple of banners. They look like they were probably made with a word processor and printed on a computer printer. I propose that Kevin Spacey's character is the one who made these banners. They don't have the look of something that was brought from the main office. I think they were just a hamfisted way for Spacey's character to motivate the salesmen, and I can't imagine that they were well-received or even noticed, but they totally fit into this setting.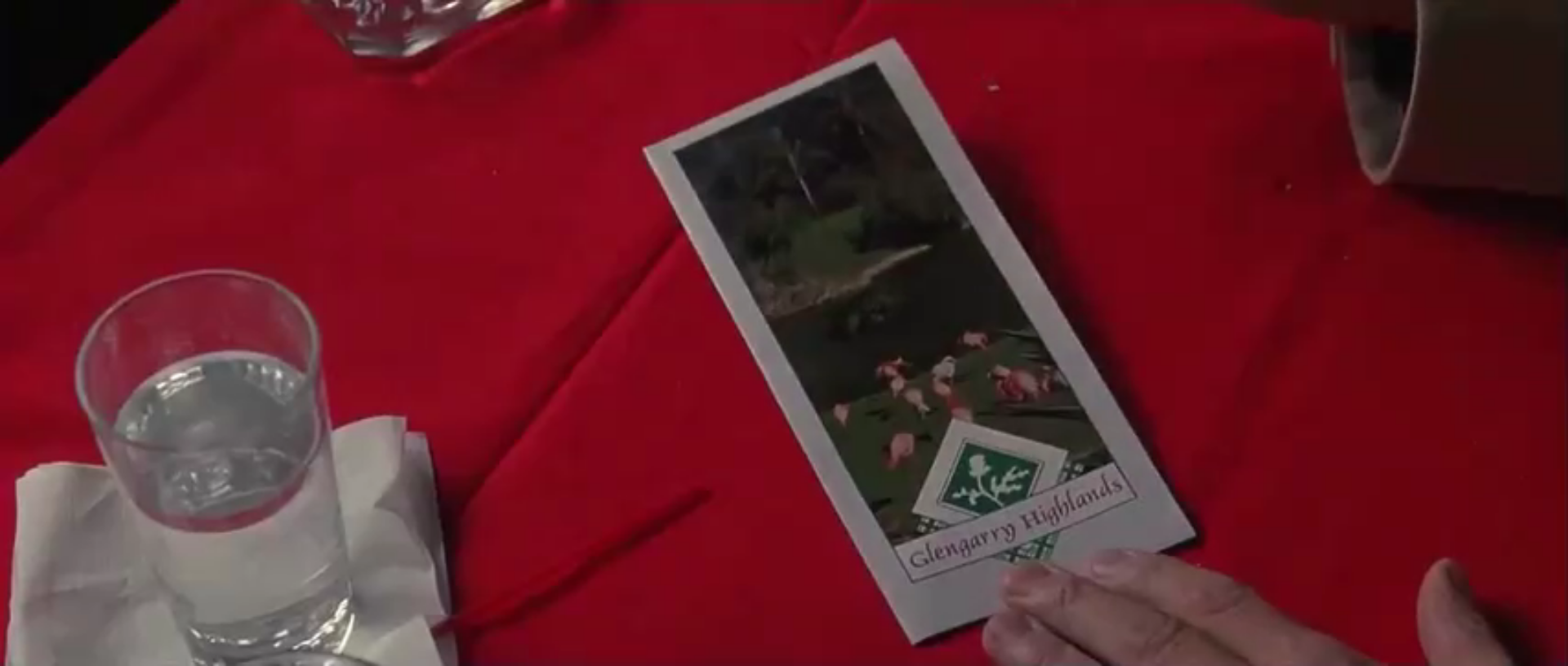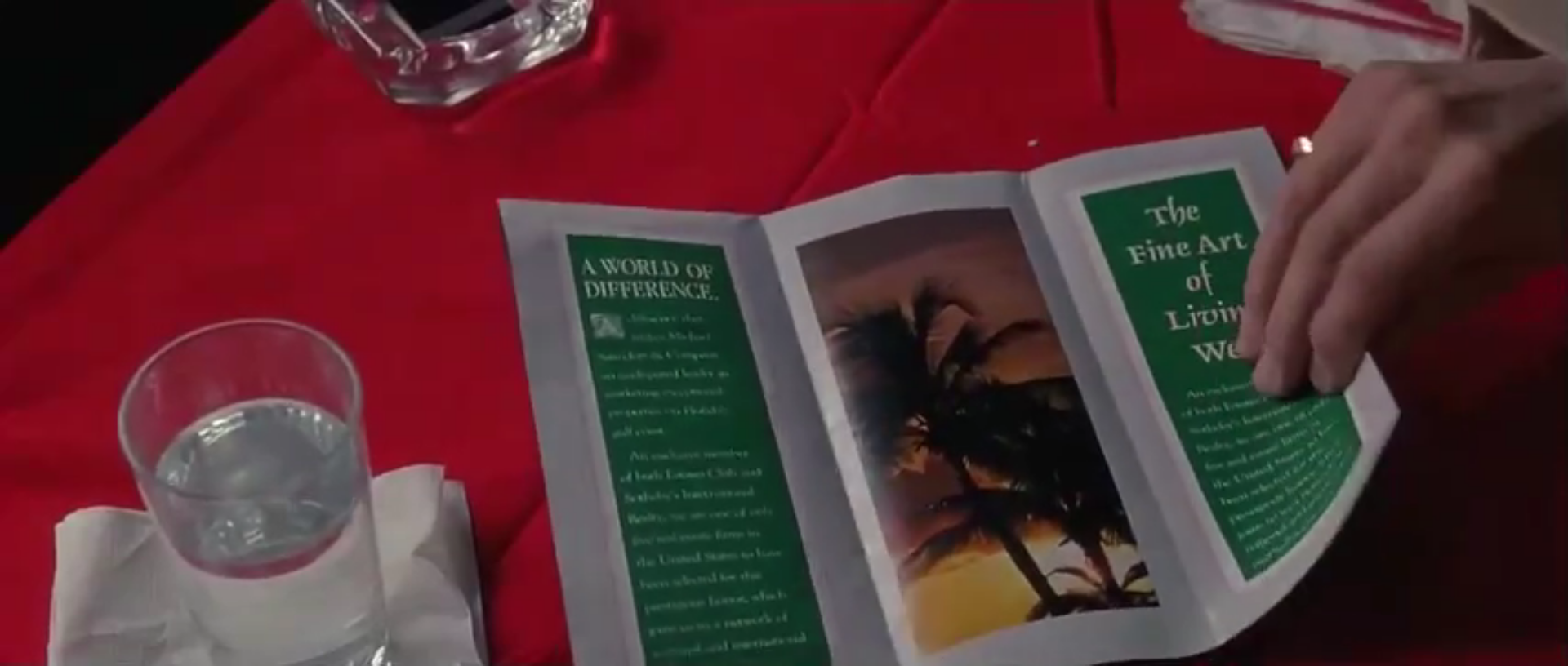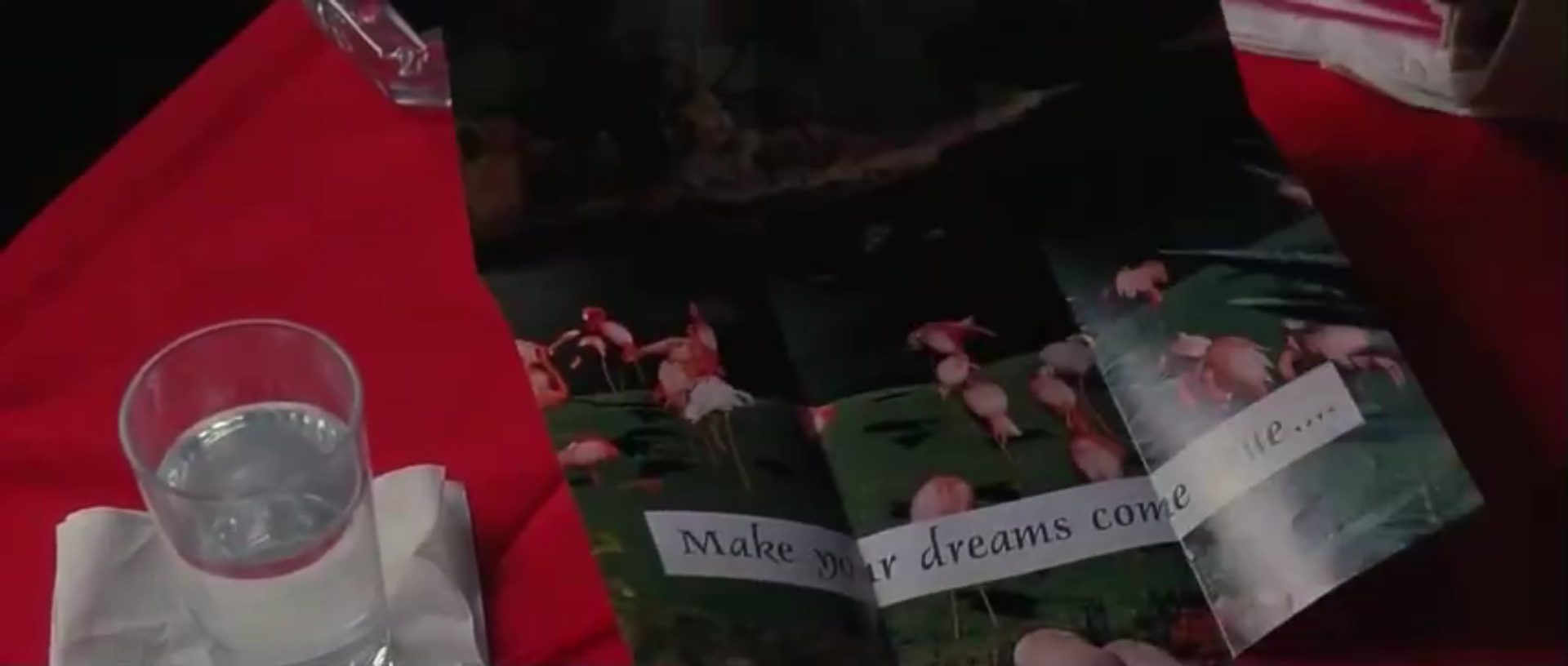 Lastly, here is the brochure for the Glengarry Highlands. I would struggle to believe anything that was written in this brochure. Everything about it seems insincere… too good to be true. The Fine Art of Living Well. Make my dreams come true. Still, I would call this successful design because the brochure folds out into a poster. Hang it on your wall in your cubicle. Contemplate the beautiful photo. Think about your current circumstances in life. Ruminate over your conversation with Ricky Roma and his promises of becoming a self-actualized man. You just might make an investment.